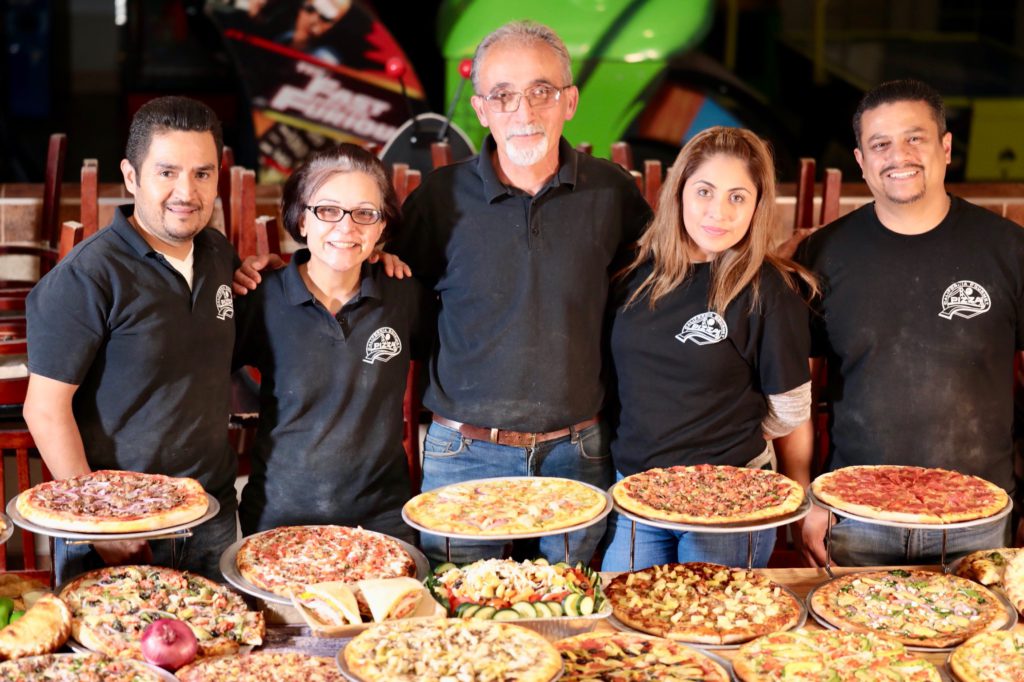 California Gourmet Pizza Taste Without the Gourmet Price.
Established in 1986, California Gourmet Pizza is not your average pizza parlor. We go above and beyond the competition to ensure a superb pizza dining experience. We use only the freshest ingredients. Our hands-on-approach certifies only the finest in taste excellence. Started by a dynamic husband and wife team, the newlyweds wanted to take pizza to a new height. One of their brothers, an experienced chef, joined the team - turning California Gourmet Pizza into an authentic family establishment. Together the three experimented extensively with sauces and dough. They did everything they could to master and perfect their product.
All of our dough is made fresh throughout the day, and when combined with our unique homemade sauces, California Gourmet Pizza makes a quality pizza unmatched by any other. Whether you choose our delicious White Creamy Sauce, our unique Creamy Pesto Sauce, our Signature Tomato Basil Sauce, or stick to our top-secret recipe for our Traditional Tomato Sauce - you are guaranteed a great pizza experience. The combination of fresh ingredients and homemade sauces ensures excellence! Our pizzas are baked in a brick oven to seal in moisture and flavor. Sure, we could use conveyor ovens like everyone else - blasting out pizzas in 5 minutes - but we feel our customers deserve more than that. We're firm believers in the notion that going the extra mile with a traditional brick oven brings an unmatched taste to your palate. The newlyweds are no longer newlyweds. They have been doing this for nearly 30 years! Their vision to bring top-quality gourmet pizza to you at an affordable price has become a reality at California Gourmet Pizza.